How do I refresh my posting?
You have the option to refresh any of the jobs in your account 90-120 days after the initial open date. Refreshing the position will repost it on the organic or free jobs boards (Indeed and Glassdoor) again.

Start by clicking on 'Jobs & Candidates' at the top, left hand corner of the page from the navigation bar.








Once on the jobs page, click on the job title you'd like to refresh.







Click on 'Job Status' at the top part of the page and select 'Close' from the dropdown menu selection.







Confirm that you would like to close the button by clicking the 'Ok' button.






At the top of the page, you will see a link to open a new job, click on that link to begin the next phase.







Click on the left hand side of the page to 'Use an existing job' and select the job you would like to refresh. Select your job from the dropdown then click the green arrow to proceed with cloning your job.







Scan over the job details page to make sure everything looks good and then click on 'Next' in the bottom right hand corner of the page.






On the 'Hiring Steps' page, you'll be able to make adjustments to the steps included in your process, if necessary. The process will automatically populate based on how this job was set up previously that you are cloning from. After you've confirmed the steps in your Hiring Process are set up to your preference, click the 'Next' button.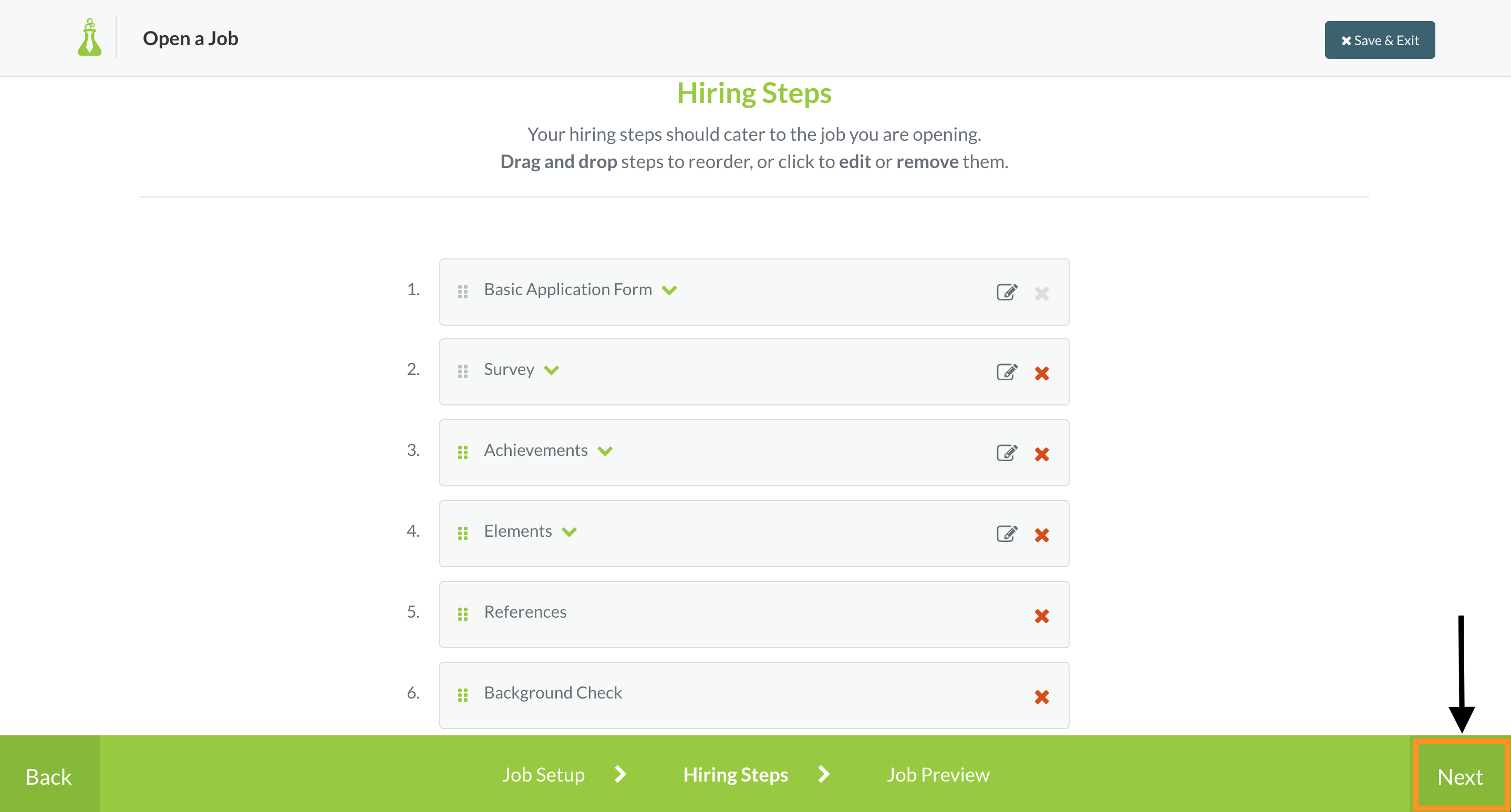 Click the 'Finish' button in the bottom right hand corner.







If you're ready to open the job, click the 'Yes, let's open it' button. If you would prefer to keep this job in pending to open at a later date, click the 'No, open job later' button.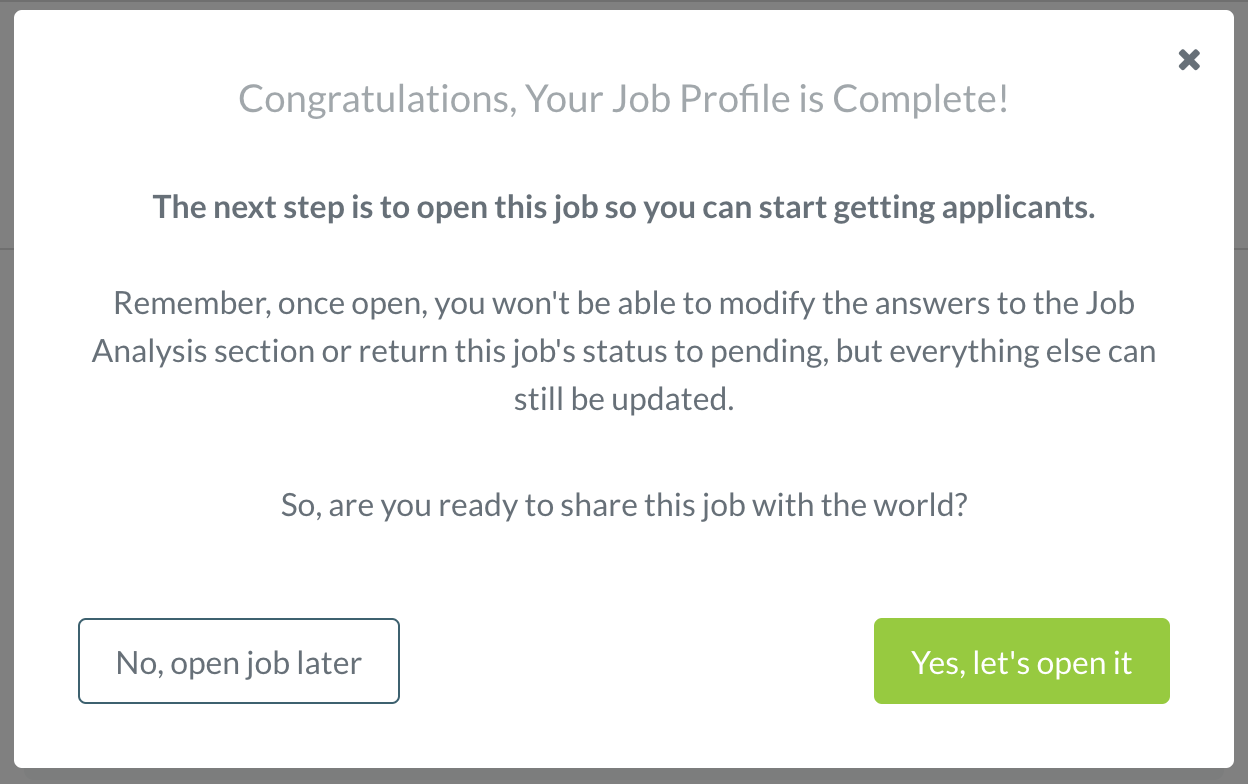 You will then be prompted with the sponsored job boards page. You do not have to purchase job boards immediately. In fact, we recommend waiting 4-5 days to pay to post to take advantage of the organic traffic from Glassdoor and Indeed. If you're in a pinch and need to hire someone immediately then we recommend purchasing a job board immediately to increase traffic.

If you're not quite ready to pay to post yet, click the 'Exit' button in the upper, righthand corner of the screen. This will exit you out of the job board menu but your job profile will remain in open status.






Last Updated: 3/16/2017