How do I order background checks?
There are two ways to order background checks for a candidate that is currently in your system.

One: Go directly to the candidate's profile page and click 'Send' under the 'Verify' heading next to 'Background Check'.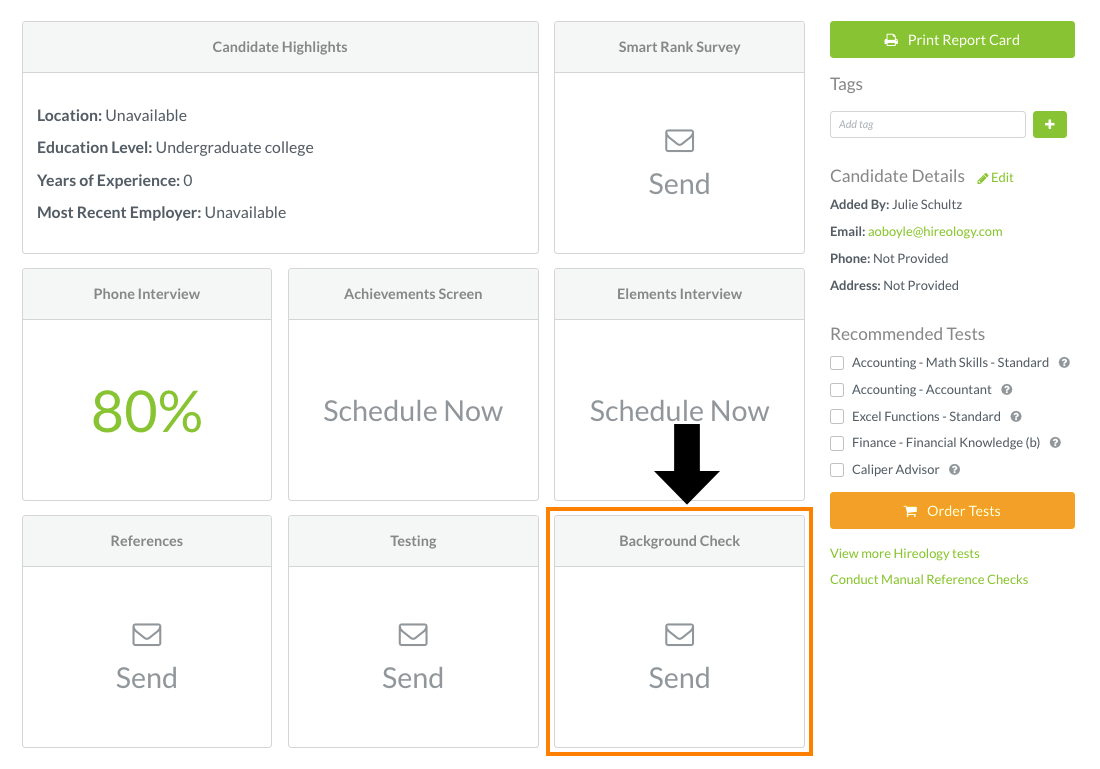 Two: From the Selection Manager, click 'Send' under the 'Background Check' heading.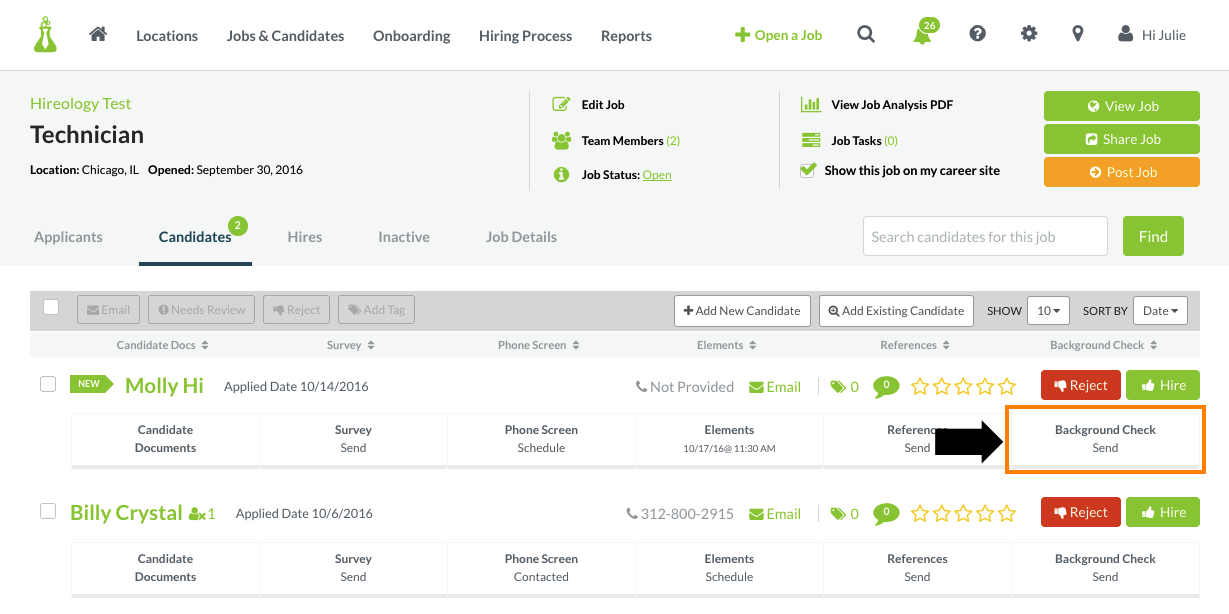 The next step is to select the type of search(es) you would like to conduct. Your last order will always appear at the top of the options, highlighted in green.

Note: Only one package can be ordered per candidate.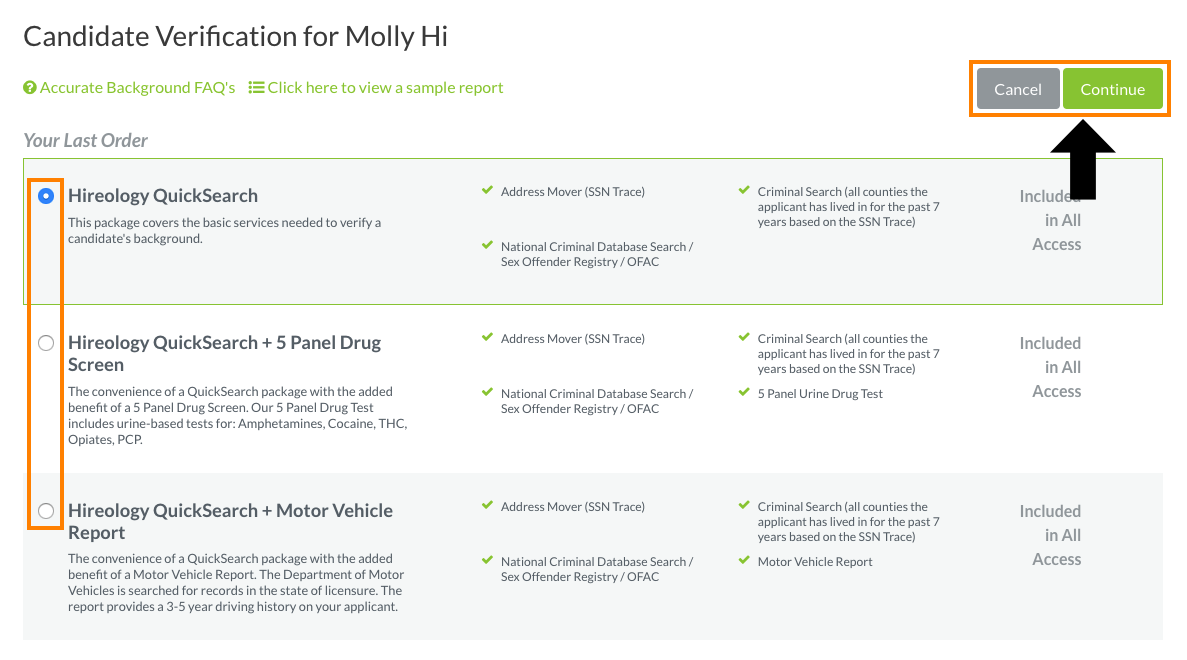 After you've clicked 'Continue', the last step is to confirm the candidate's contact information. Your candidate's information will automatically populate into the fields, you can edit this information before you continue on, if need be.

On this page, you also have one last chance before you confirm to change the services ordered. If you need to go back and edit the services by clicking the pencil icon.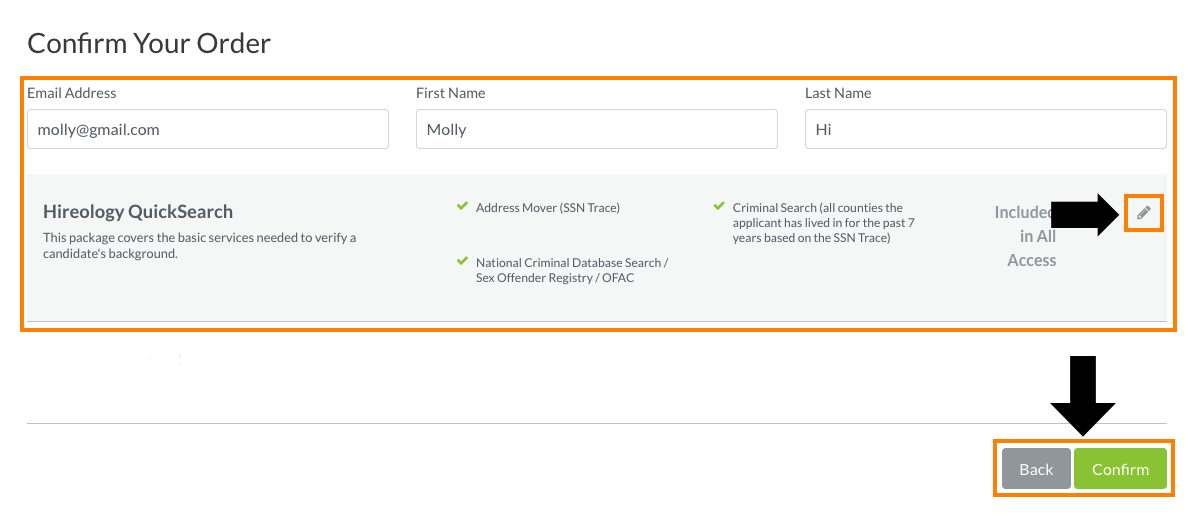 Have a candidate that is not currently in your system that you need to run a background check on? We have a process for that, find out here.


Check out our how-to video here.


Last Updated: 10/27/2016