How do I know how many days are left on my job board posting?
Purchase a job posting through your Hireology account and need to know how many days remain?  No problem, we have a solution for that!

As soon as you log into your Hireology account, you will immediately be taken to your 'Dashboard'.

Towards the middle of the page, you will see a box with the number of job boards that will need to be repurchased.  Click on the plus sign to expand the box






Once the box is expanded, you will see the job boards that are coming up on expiration or have recently expired.  If the job boards have already expired then we will give you the day the job board expired as well as an easy to way to repurchase the posting.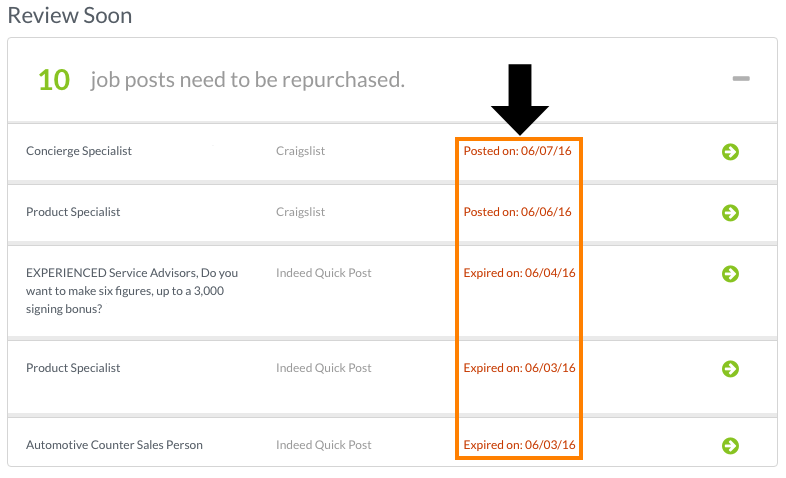 To repurchase the posting, click on the green arrow on the job board line item you would like to re-up to be taken to the job board offerings page.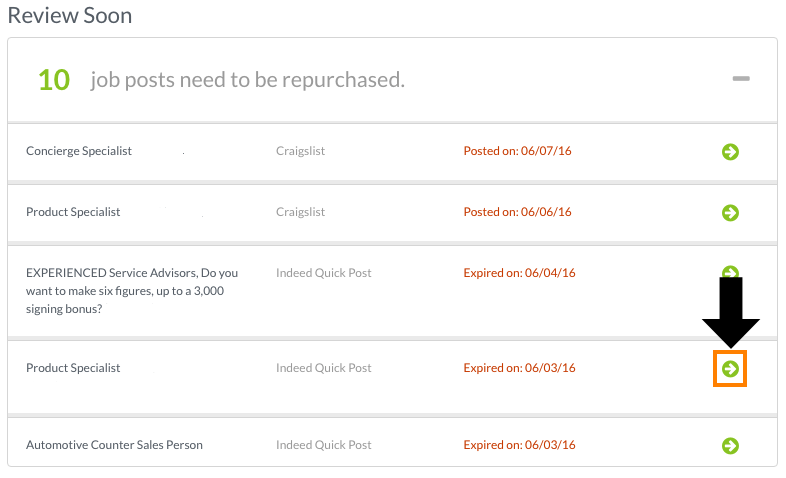 Last Updated:  6/7/2016