How do I resend a background check email to my candidate?
Your candidate will automatically receive reminder emails to complete their background check authorization 3 and 7 days after the background check was ordered.  If your candidate reports that they have not received an authorization email, you have the ability to log into your account and resend it to them instantly.

Step One:  Use the 'Jobs & Candidates' search bar at the top of any page to find your candidate.  Once their name appears in the search result, click directly on the name.





Step Two:  From the candidate edit page, click on 'View Results' under the note for the background check order.





Step Three:  Once in the candidate's background check record, you will see a 'Resend Authorization Form' button.  Click on this and an email will be sent to the candidate with the credentials needed in order to log into our background check vendor's system to electronically give their consent.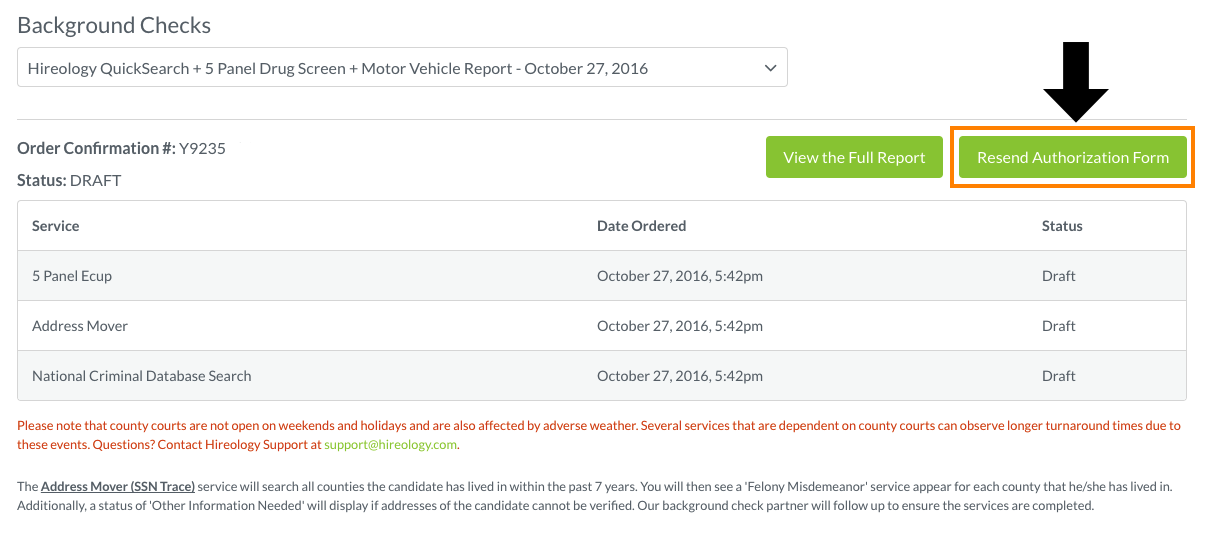 Last Updated: 10/27/2016